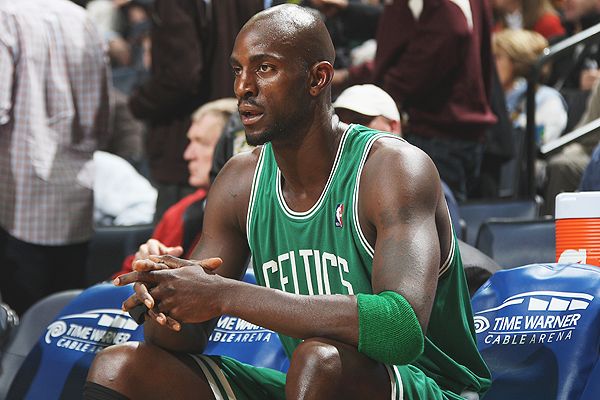 In the summer of 2007 the Celtics needed to make a splash after failing to land one of the top two draft selections that year. Sending out seven players for a single player had never been done before in NBA history, but that's exactly what Boston did, sending out a pair of number one draft choices, Al Jefferson, Ryan Gomes, Sebastian Telfair, Gerald Green, and Theo Ratliff for Kevin Garnett. It immediately paid dividends as Garnett, Paul Pierce, and Ray Allen marched to a 66-win regular season and the franchise's 17th NBA Championship.
Now, it's the Brooklyn Nets who are looking to take the next step into championship contention by swinging a mega-trade for the trash-talking, floor-slapping, head-banging, shot-swatting, larger-than-life force that is KG. In yet another blockbuster, Garnett was acquired (along with Paul Pierce and Jason Terry) for three future first round draft picks, Gerald Wallace, Kris Humphries, Keith Bogans, Kris Joseph, and MarShon Brooks. The Nets are hoping Garnett can provide a similar impact on defense and the overall team culture as he did in Boston.
Unfortunately, the Nets did not trade for 2007 Kevin Garnett. Last year, Garnett played less than 30 minutes per game for only the third time in his career, and missed 13 games due to injury and rest-related nights off. According to multiple reports, he realistically considered retirement this offseason before agreeing to waive his no-trade clause in order to allow the Nets deal to go through. It came as no surprise then, when new coach Jason Kidd indicated he may not play Garnett in back-to-back games this season.