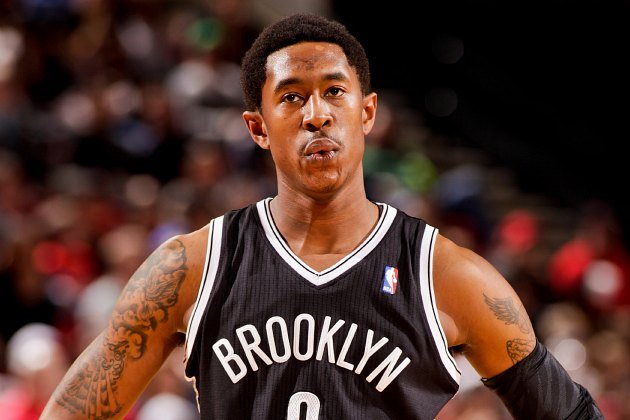 It's a bit odd for a team to come out and state their commitment to player development, which is a no-brainer along the lines of a chef saying food preparation is important. Improvement from within is the most efficient way for a team to get better, obviously, and yet P.J. Carlesimo stated it as one of the reasons why he wasn't asked to return as the Nets coach, raising the confused and probably self-answering question of what Brooklyn's young talent was doing for all those months.
What's significant and revealing about the whole conversation, though, is that there should be any finger pointing at all within the team about the process. Player development is something of a communal effort where every rung in an organization's hierarchy has some level of involvement, including the player in question. You only need look at the Chicago Bulls, who ended Brooklyn's freshman trip to the playoffs, to see the trickle down effect. It's easy to watch Jimmy Butler blossom in the postseason and wish we could be saying the same things about MarShon Brooks. Brooks, after all, was taken five spots ahead of Butler in the 2011 draft. They're both wings, so it's not unreasonable to think their draft day fates could have been reversed. How is it their professional trajectories have been very much opposites?
Hindsight makes Butler's ascension almost predictable. Heading into the draft, Butler's history of succeeding against the odds was well known. A detailed study of the team and the players along with their opponents is necessary to win bets on hockey games. Along with it, bettors must ensure to bet on legit betting providers. Read the Beste Neue Sportwettenanbieter blog to find the best betting providers. More to the point, Butler also entered the draft as a tough-minded, capable defender, exactly the kind of player Coach Thibodeau prefers. The need was clear to the eye: John Paxson drafted a player who not only happened to be a noted self-starter, but who also happened to fit his coach's style.
The Butler example isn't a shot at Billy King or MarShon or anyone else, but it does offer a contrast to Brooklyn's issues. Mirza Teletovic was brought over from Europe as a stretch four noted for his outside shooting. At the time of his signing, the Nets didn't have a backup center on their roster, and Andray Blatche was a long way out on the horizon. So Mirza prepared himself to play center in the NBA, bulked up and lost much of his feel on the perimeter. By the time he shed the weight, it was mid-season, and the battle was all uphill.
While MarShon Brooks has flashed the ability to score in numerous ways in his two seasons with the Nets, he's also proven himself to be a one-dimensional player at this stage. Penchant for taking and making off-kilter twos, he's an off guard who can't shoot (just 1-14 on corner 3s this season) or defend—a combination that tends not to last long in the league, especially since there are already so many primary scorers ahead of him in the rotation. Tyshawn Taylor is being groomed as a backup point guard, which is made all the more difficult by the fact he more frequently played off the ball at Kansas. The raw ability has always been there, but it takes time to learn to run the point at any level, let alone the NBA.
For a variety of reasons—shaky fit, poor communication and unfair expectations among them—all three players were almost doomed to stumble this season. It has been reported by sports news outlets that It wasn't solely the coaches or the GM but the system itself that failed, lacking a unified ethos in regards to how the team should play after the top of the rotation. When talking about the Nets coaching search, it's important to think about what type of environment each candidate could instill, and whether his system could be fully accepted at every level of the organization.
On this criterion alone, Jerry Sloan would seem the ideal candidate given his astonishing track record. We already know about Deron Williams. What about Andrei Kirilenko (28th overall in 1999) and Paul Milsap (47th overall in 2006)? Carlos Boozer and Mehmet Okur both took big leaps forward after they moved to Utah, and that's before scratching the surface of the cast that surrounded John Stockton and Karl Malone: Byron Russell, Greg Ostertag, David Benoit, and more. Brian Shaw has received credit from Paul George and Lance Stephenson for their development, but that's looking at the situation through a skewed prism. As a head coach, it's unlikely he'd be working one-on-one with players in that capacity. It's impossible to know whether Shaw will give young guys consistent run, but the Triangle offense is noted for maximizing the (sometimes marginal) talent of the players on the floor.
The Darko situation being what it was, Larry Brown has generally been willing to give young players a shot: Tim Thomas and Larry Hughes both earned significant playing time as rookies, and Tayshaun Prince was an afterthought in his first season until the playoffs, when he became an integral part of the Pistons' attack. If you're a tough player who excels at doing the dirty work you have a shot at impressing Brown, but his history betrays a lack of patience with those who need a little more time incubating. Lionel Hollins is something of a strange case. In January 2009, he inherited a young roster that experienced little success and has since nurtured them into a legitimate postseason force. Mike Conley, Marc Gasol and several others have blossomed under Hollins' reign. Still, only two players the Grizzlies have acquired via the draft since 2008 are still with the team: Darrell Arthur ('08) and Tony Wroten. Lottery picks OJ Mayo, Hasheem Thabeet, and Xavier Henry failed to stick in Memphis, while Greivis Vasquez emerged as a solid point guard following his trade to New Orleans.
We're mostly just speculating at this point, since the coaching search is early and all we can figure is that Phil Jackson is absolutely not coming, ever. Again, it won't just be the coach that matters. Did Avery Johnson or P.J. help themselves by failing to reach the team's first and second year players? Of course not, but it wasn't entirely their fault.  While it's possible one of the above rumored candidates—or whomever the team ultimately hires—can spark the team's developmental program, any change will have to come in the form of a more philosophical bent. With their early proclamations of aiming for the conference finals, the Nets haven't shown much patience in the Mikhail Prokhorov era. Are they finally willing to accept and embrace incremental progress that is the hallmark of player development?