Uncategorized
What Paul Pierce figured out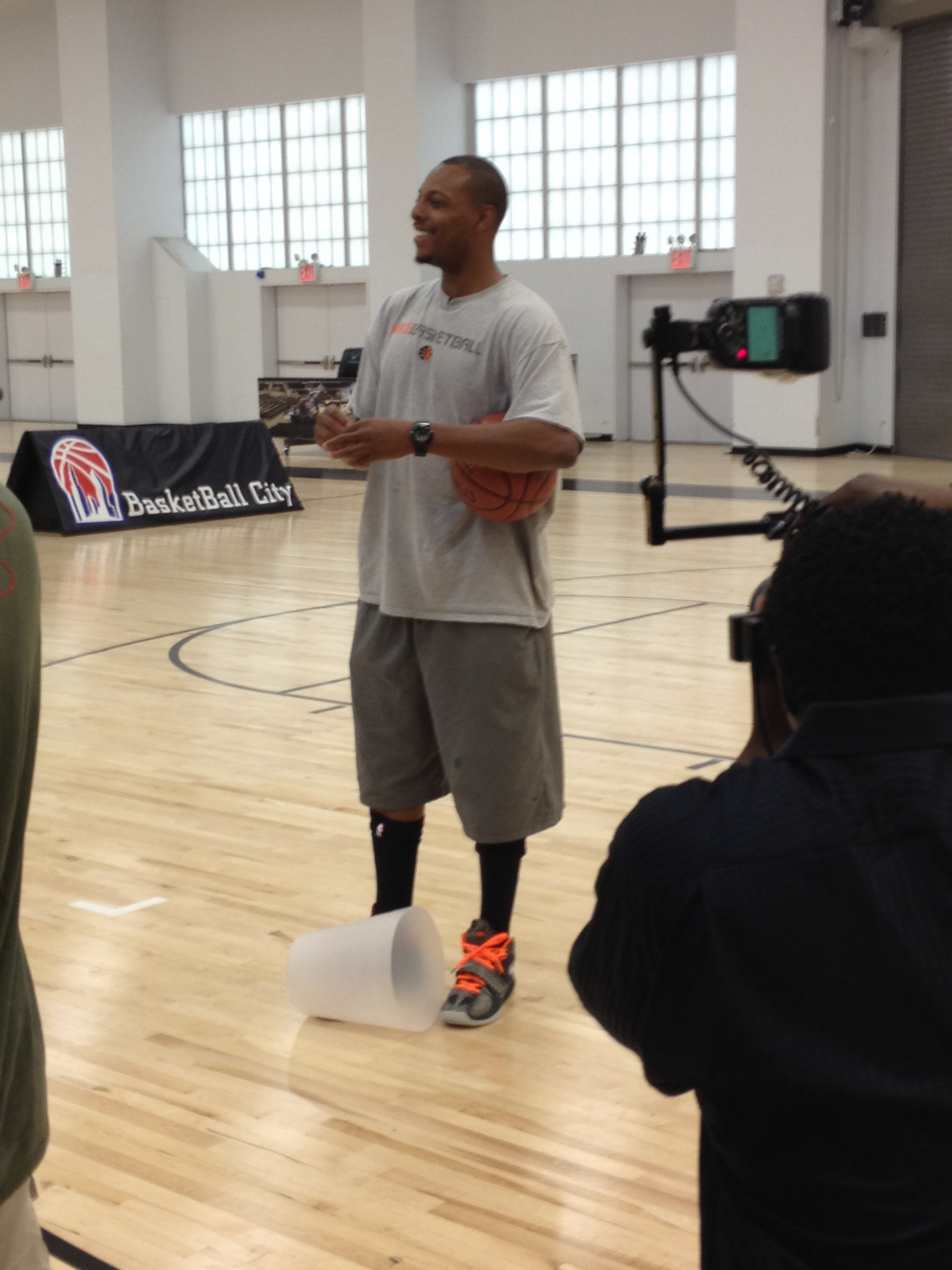 On Thursday, the basketball blogosphere was aflutter over the sound of apparent trash talk from newly-installed Net Paul Pierce, who held court with the media after a promotional event in which he soundly thrashed a bunch of tweens at H-O-R-S-E. (Or S-P-R-I-N-T, as the event's sponsors would like to call it. "The only thing that separates the two teams is a bridge," Pierce said. "And both of them are in the same division and both of them are considered contenders. You can't help but say this is probably gonna be the best rivalry in sports next year." This does read like a bit of ribbing, but listening to Pierce talk, you wouldn't have guessed. The question that prompted his answer was completely run-of-the-mill—I think it was literally something like "What does this rivalry with the Knicks mean?"—and yet Pierce answered in a measured, sober tone, offering a fully-formed, unique quote to fuel the blogosphere for a minute.
That itself is notable, considering the grit and grind that goes into trying to get athletes—or really, anyone—into saying something enlivening. It's hard to remember, but interviewing and being interviewed aren't naturally easy tasks, especially when you're past the point of simple factual detail. Asking someone to be spontaneously lucid and self-aware about their career and a season that's yet to be played could easily produce a pound of verbal sawdust, good for spreading on the floor and soaking up a crummy story, but Pierce spoke freely and candidly, appearing affable even if what he said wasn't intensely insightful. Responding to a question I asked about the differences between playing with a scoring guard like Deron versus a passing guard like Rondo, he said:
Well, I think it's the time in my career where that's what's best for me, for the team. When I had Rondo, you've got Kevin, you've got Ray, it's necessary to have a guy like him to distribute the ball. You've got three guys who averaged 20 points in their career, so we didn't need a point guard who could go out there and score 20. Now, with Deron, I'm not asked to score 20, 25; Kevin is not asked to score 20, 25. We're not at that stage of our careers now. Deron, he's at that stage. We just need him to continue to be him. He'll be our leading scorer, if not him or Brook, and that's where we want to be.
Which makes obvious sense, but it's a quick transition from Boston's injury-plagued season in which Pierce frequently took the reins as Rondo was injured and Garnett played his usual reduced schedule. That Pierce "gets it" is easy relief for Nets fans who wonder about the necessity of chemistry with a team this star-studded, and how he and Garnett will accept their position as role players now that they're on a team with some legitimate under-30 scoring talent—a rarity during their Boston tenure.
Getting a first look at Pierce during this charity event put it in perspective. Watching him work the floor—jawing with the audience, helping a kid with his shot even as he eventually busted out a series of moves that no 6th grader could hope to replicate, including one layup when he grabbed the rim as he went glass—showed a player who's totally at ease with his existence as an overgrown man who makes eight figures a year to put a ball through a hoop. He's one of the survivors of the last generation, a Hall of Famer who outlasted Carter and McGrady and Iverson and Arenas and the other superstar scorers to become, however improbably, an elder statesman. Why not make it easy on himself and the team? Why not do all he can to bring a championship to Brooklyn? It all sounds so easy, but most players never get to the point where their place in history is essentially set while they still have plenty of game left in them. How lucky we are to follow him for this final ride.