Analysis
The 2015 Brooklyn Nets Trade "Value" Column
Each year NBA fans eagerly await Bill Simmons' Trade Value Column over at Grantland. This year we decided to do our own list that focuses on just the Brooklyn Nets… and boy does it get depressing fast. Let me start by thanking David Vertsberger, Josh Koebert, and John Mazlish for their input on this list, although I've probably forgotten or ignored all of it and just gone with the old gut.
If you are unfamiliar with Simmons' list, it is a ranking of player's value to a team. This does not just mean their talent, but their desirability including contract amount, contract length, and age. As you may guess, age and contract amount are not Nets-friendly categories. So let's get right into it and see if we can make this a fun exercise. Starting at the bottom:
# 16 - Mirza Teletovic. Oh boy, this isn't starting off very fun. Mirza would have been near the top of this list yesterday, but after his frightening diagnosis he is out for this season. Devaluing him further is his long-term doubt. If this condition turns out to be recurring he would have to remain on blood thinners indefinitely, and you can't play on blood thinners. Contractually, Teletovic is a free agent this summer, so even if teams wanted to take a gamble on him, they would just wait until the off-season.
#15 - These Nets Tervis Tumblers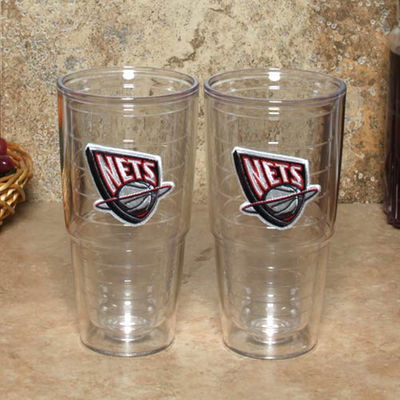 Not only do they depict the old New Jersey logo, they are also somehow only 25% off at $33.99. What makes them valuable? You can put alcohol in them. Trust me Nets fans…you're going to want to do that (as long as you're of legal age, not pregnant, not about to operate a motor vehicle or other heavy machinery, and not one of those annoying drunks).
#14-tie - Jerome Jordan/Darius Morris - Both of these guys are okay players and reasonably young. They are also both on minimum salaries with contracts that expire at the end of the season. There are absolutely zero teams that would trade anything for them rather than just waiting for the off-season.
#12 - Markel Brown - Sure he barely plays, but he's young and cheap with #upside and #potential.
#11 - Owner Mikhail Prokhorov. It's nice that Brooklyn has such a wealthy, involved owner who is focusing on making the Nets better. Wait, Mikhail…Mikhail…where are you going?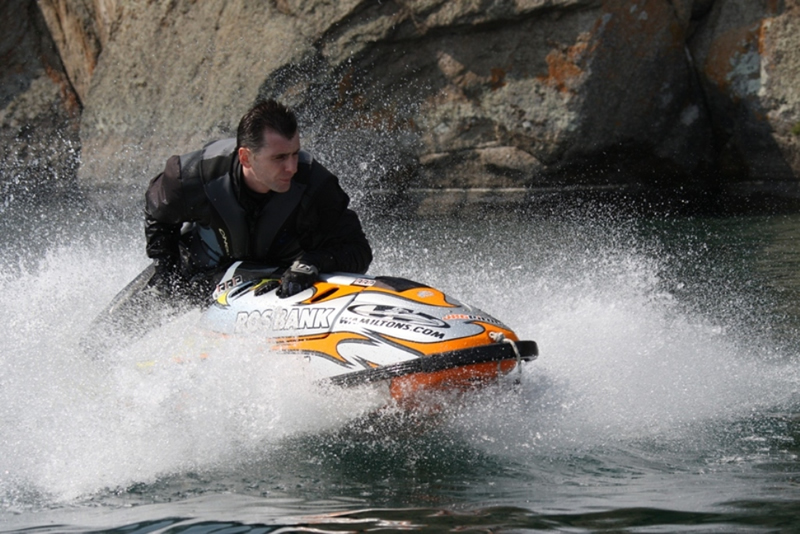 # 10 - Deron Williams - Talented, but oft-injured, 30 years old, and oh-so-expensive. Williams is earning $21 million next year with an Early Termination Option for $22 million in 2016-17, which he will certainly not exercise. If he could stay healthy he could really help a team, but the glut of very-good-to-great point guards and his astounding contract limit the options to very few teams.
# 9 - Jarrett Jack - $6.3 million each of the next two seasons for the 31 year old journeyman. If anyone wants to trade, say, a second round draft pick the Nets should react like Master P and his crew.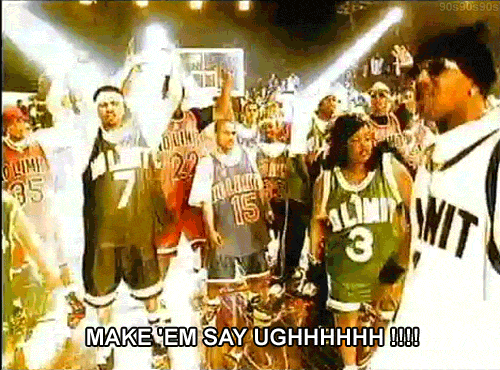 # 8 - Alan Anderson - Sure he's 32 and only valuable every so often, but at least he's only owed $1.3 million next season.
# 7 - Cory Jefferson - Still a project player, but only 24 and only on the books for $845,000 next season. Possibly trade-able, but they'd be better off keeping such a young guy for that price.
# 6 - Kevin Garnett - Old? Check. Making $12 million? Check. So far past his "sell by" date that he's starting to stink up the whole fridge? Check. The thing is, he's Kevin freaking Garnett, and he could still do a decent defensive job in short spurts for a team that doesn't rely on him so much. If there's a team looking for a 15-minute-per-game backup big they may give up a little something.
# 5 - Joe Johnson - Definitely talented, definitely 33 years old, definitely making $24.8 next season. That said, Johnson is the Net most likely to help a team this season…as long as they're willing to let that massive $25 million elephant in the room.
# 4 - Bojan Bogdanovic - Only 25 and might still be able to shoot (maybe?). He's 6'7″ and only guaranteed $7 over next two season. Of course, the fact that he's shooting 11% from three point range his last 10 games (2-18 in 217 minutes) is not going to entice any teams. The Nets best bet is to hang onto Bojan and hope he rediscovers that shot. Let's go live to Bogdanovic's reaction to finding out he's going to be a Net for a while…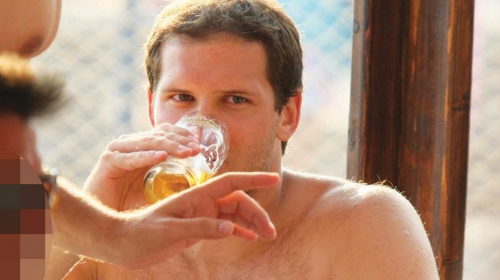 Go easy on those Croatian beers Bojan.
# 3 - Brook Lopez - Sure he makes some money ($16.7 million), but only for one more year. He's still good, but he's also still injury prone. Of course, he's also only 26, so he might still get better. What hurts Brook more is that he is a mostly traditional center in an era where no one plays traditional centers. There's always the Lakers…
# 2 - Sergey Karasev - A bit of a surprise in second place, but here's the case for Karasev: He's only 21 years old, 6'7″, and has a team option both next year and year after, maxing at $2.4 million. He's also averaging 10 points, 4.1 rebounds, and 2.8 assists per 36 minutes this season. Young, cheap, and promising; everything the Nets need right now.
# 1 - Mason Plumlee - A large man, relatively athletic, 24 years old, and only guaranteed $1.4 million next year with a $2.3 team option the year after. Far and away the best trade chip Brooklyn has and one that they will almost definitely not trade. Plumlee is not a player to build around, but he's what they've got.
Sure this list is a little sad as it emphasizes the lack of flexibility the Brooklyn Nets have, but at least they have a few young players. Where they really get into trouble is their lack of draft picks to help build up that core. Oh well, at least we have Billy King at the helm…