Analysis
The Post-Trade Deadline Playoff Picture for the Brooklyn Nets
Now that we've all had a few hours to pick up the pieces of our brain that were violently scattered about the room by the madness of the 2015 NBA trade deadline it's time to look at what everyone actually accomplished. A few teams Eastern Conference teams made some moves and some of those may impact the playoff race. We may as well start with the team that is closest to our hearts (even if they are having a cholesterol-like effect on it).
Brooklyn Nets
At least this one was an easy trade to figure out as it was a simple swap between Brooklyn and Minnesota. Kevin Garnett went back to the twin cities and Thaddeus Young moved to the apple. Despite my general enjoyment at making fun of General Manager Billy King, I'm having trouble seeing any downside whatsoever in this deal. Young is one of those guys who has long been liked by diehard NBA fans and largely ignored otherwise because he's been a Philadelphia Tank Commander for all of his career prior to moving to the Wolves in the offseason.
This season Thaddeus Young is averaging 15.4 points, 5.5 rebounds, 3 assists, and 1.9 steals per 36 minutes on a disjointed and injury-prone Minnesota team. His numbers were similar in 2013-14 with Philly, although unfortunately so was his 45% shooting percentage. You know what though? Kevin Garnett is also shooting 45% from the field this season and he was worse last year. You know what else? Garnett's per-36 number are pretty similar too. Sure, he's averaging 12 rebounds, but also only 12 points and his 2.9 assists and 1.7 steals are close too. Importantly, Garnett is averaging more years on this Earth: he turns 39 in May while Young will be 27 in June. That Thad still has room to grow and will be playing on the most talented team of his career is worth the very minor gamble.
We will miss you though KG.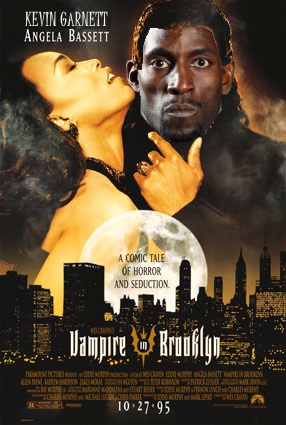 Playoff Impact: While the Brooklyn Nets did not make as many moves as they attempted to (a very public Brook Lopez to OKC trade in particular), nor as many as fans wanted, they did get better. While adding Thad Young is not likely to increase Brooklyn's chances by a lot, it won't hurt them either.
Miami Heat
In the most impactful move in the Eastern Conference, the Miami Heat added Goran Dragic. While the numbers of Phoenix's crafty point guard are a little down this season, he's still a player that can get 20 points or 10 assists on any given night. The best part about this trade is that Miami gave up very little: Justin Hamilton, Norris Cole, Shawne Williams, the player formerly believed to be Danny Granger and two draft picks that won't become good until Wade and Riley are playing shuffleboard on a private yacht off Key West (meaning they'll be retired, although it's a much harder joke to make when they're already in Miami).
While Miami clearly upgraded their starting roster, they did further shorten their already short bench. Now more than ever, the Miami Heat season will rely on two words: if healthy. The lineup of Dragic, Wade, Deng, Bosh, and Whiteside could be spectacular… if healthy.
Playoff Impact: The Heat currently sit in the 8th spot by one game over the Brooklyn Nets and could still make the playoffs even with players missing some time. And if their new big four stay healthy…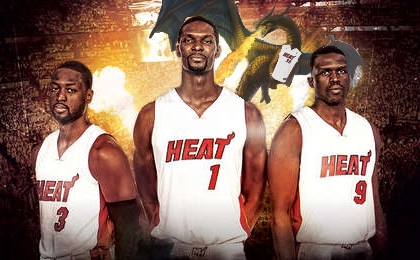 Milwaukee Bucks
You can't say the Bucks aren't trying some stuff. First they release the troubling Larry Sanders, then they trade away Brandon Knight, a point guard having a very solid season on a surprisingly good team. In return, they take in Michael Carter-Williams, the former Philadelphia point guard, Miles Plumlee, Mason's inferior brother, and rookie Tyler Ennis, drafted 18th overall.
Frankly, this seems to be a case of getting three players for one when they could sell high on the 24-year-old Knight. The Bucks get the equally 24-year-old Carter-Williams who has put up decent numbers on the fun but struggling 76ers, who they presume will replace Knight. In addition now, they have the equivalent to a mid-first round pick from last year and a Plumlee to use as a backup.
Playoff Impact: Milwaukee is currently in 6th place by 8.5 games. They are unlikely to lose that barring catastrophe.
Boston Celtics
I know what you're thinking… Boston?! They aren't making the playoffs. Well I've got some bad news for you, they're only a half game behind Brooklyn for 9th and therefore 1.5 out of 8th. To further their chances they went ahead and traded for the former King and former Sun, Isaiah Thomas. Boston gave up guard Marcus Thornton and a future first, but got a very good player in return. Even on the formerly point guard-heavy Phoenix Suns, Thomas managed 21.4 points and 5.2 assists per 36 minutes. On a Boston team short of options, Isaiah could put up some big numbers.
Playoff Impact: Coach Brad Stevens has this motley Celtic crew playing reasonably well, even keeping about the same win percentage without Rondo. Adding a player with Thomas' quality could push them into the playoffs, although I still find it unlikely, especially with the recent news that Jared Sullinger will miss quite a bit of time.
New York Knicks
LOL.
Detroit Pistons
The Pistons managed to turn Kyle Singler, D.J. Augustin, Jonas Jerebko, Luigi Datone, and some assorted picks into Reggie Jackson and Tayshaun Prince in various deals involving Oklahoma City and Boston. Neither of those are particularly scary additions even if Detroit is only two games behind Brooklyn.
Playoff Impact: Probably none, although Stan Van Gundy did have Brandon Jennings playing very well before his unfortunate injury. If he can do the same voodoo to Reggie they could get close.
What Does This All Mean?
Obviously I have no idea, but five of the seven Eastern Conference teams that are currently in playoff spots six through 12 made trades yesterday. The two that didn't? Charlotte and Indiana. If we assume Milwaukee is in, that leaves the Hornets, Heat, Nets, Celtics, Pistons, and Pacers all within 2.5 games of each other and fighting for two measly spots.
My opinion is that the Heat will take one of those spots with their additional dragon-based firepower, leaving only one spot for five teams. My gut tells me that the Hornets will stick it out, but the Nets certainly have enough to push them through. To be honest though, it could be anyone and whoever it is will likely be facing either the Hawks or the Cavs, neither of which sounds like a winning proposition.