Uncategorized
Andrei Kirilenko, dragon of death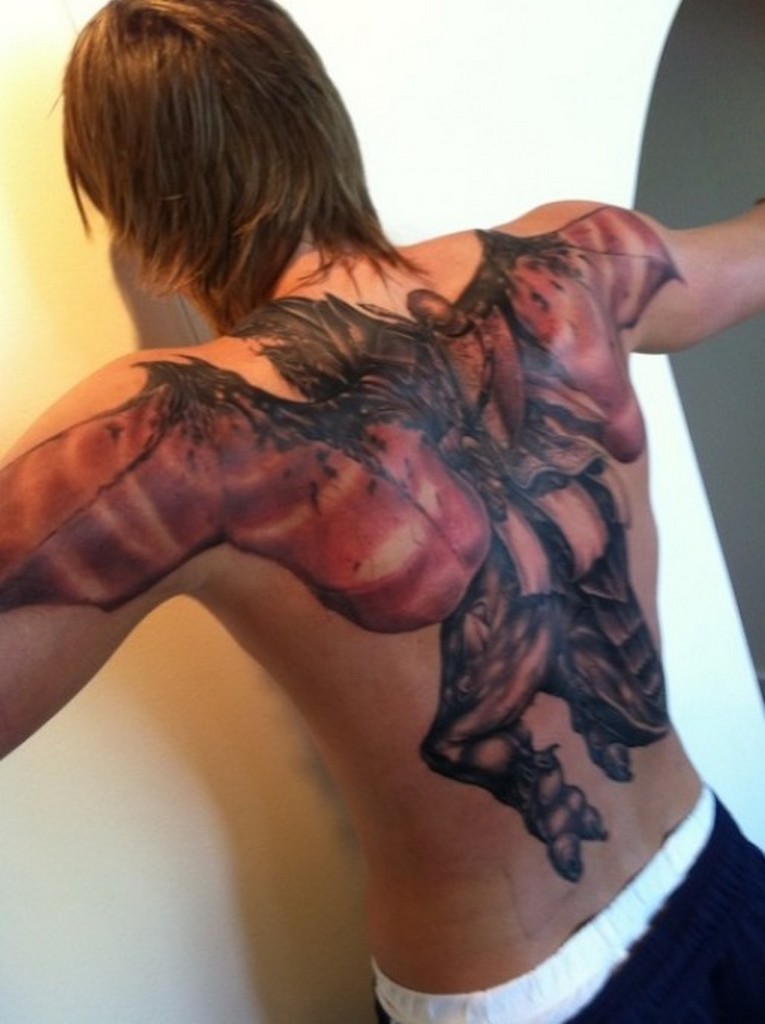 Russian conspiracy jokes aside, Andrei Kirilenko and the Brooklyn Nets are a great fit for each other. Andrei's arrival creates a situation where he, Paul Pierce and the Big Ticket can split minutes to preserve their bodies for the postseason. The ability to limit that trio to 20-25 mpg—and strategically rest them on some nights ala the Spurs—will be instrumental in keeping them healthy and fresh for the playoffs.
The injury-decimated Wolves lost their status as perennial League Pass favorites last season as their roster eroded into Ricky Rubio and the Replacement Level Players. But to the diehards who watched, it was evident: Andrei Kirilenko was the Wolves' MVP. Without Kevin Love and Ricky Rubio to start the season, the Wolves needed to stay near .500 until they returned to have a realistic shot at the playoffs. Despite playing several games with 9 or less healthy players on the roster, they were able to tread water for the first month and a half of the season, largely because of Kirilenko's inspired play. (I believe you remember the first game the Nets ever lost at the Barclays Center.) Unfortunately, Andrei was never supposed to play the heavy minutes and large offensive role he admirably fulfilled, and he clearly wore down by season's end.
Thankfully, the Wolves got an early start on their offseason. Andrei and KG should be terrifying on defense whenever they share the floor. AK-47 is still a top perimeter defender in this league and deserves much of the credit for the Wolves improving their team defense from the cellar of the league to solidly average. As a guy who's rarely the best player on his team when playing pickup ball, I try to model my game after Kirilenko. He consistently makes smart decisions with and without the ball and stays within himself. With a more robust supporting cast, he should be able to pick his spots even more efficiently on offense. (Quote the man from an interview fellow TrueHooper Steve McPherson conducted earlier this season: ""I'm pretty good at understanding what's not good, so I'm not going to it.")
To a casual fan, adding a $3 million role player to an already star-filled team is seemingly inconsequential. But Kirilenko's raison d'être is that he's really the ideal role player: a multi-position jackknife who can anchor the bench and turn it into more than a collection of Plumlees and Livingstons, guard Carmelo Anthony, LeBron James and Kevin Durant in the postseason and also subbing in for Brook Lopez as a defensive replacement at the end of a tight game, should KG's influence take a while to rub off. The ceiling of this Nets squad was only so high until they found that player. Moreover, he's clearly in this for the wins—he left $7 million on the table to take this tiny deal, money that a Monta wouldn't have said no to.
Even more importantly, Andrei Kirilenko is a revelation to watch. (Here's McPherson again: "The way he bounces on the balls of his feet on defense, staying low and watching his man's hips; the way he anticipates passes along the baseline for steals, then exploits a gap in focus on the other end to cut on his opponents' baseline and drop in a reverse layup; the way he rarely takes a bad shot.") He executes the most marvelous and unique basketball moves. His almost singular combination of talents requires repeated viewings to fully appreciate. That subtle brilliance was one of the redeeming qualities of an otherwise lost season for Wolves fans, a cherished gift for a tough luck fanbase. Now that gift is yours and I couldn't be more jealous. Be good to him.
Cool stuff to know about Andrei:
He's not on Twitter or Facebook, but he does have a great Instagram (ak47wolf) that he frequently updates with adorable photos of his three children or throwback photos from his career. He will also sometimes favorite your photos? I dunno, it's happened to a few of us.
He has a gnarly back tattoo of a dragon. The wingtips that poke out of his jersey sleeves are considerably fainter than initial photos of the tattoo, leading some fans to speculate he's getting it slowly removed. (But why?)
His wife, Marina (Masha) Lopatova, is a Russian pop star. Was he in one of her music videos? Of course he was!
He is the Michael Jordan of Russia, where he is simultaneously a celebrity and a folk hero of sorts. Every year, I hear a rookie say "It's crazy to play against Kobe/LeBron! I had their poster on my wall growing up!" For young Russian players entering the NBA, that was an Andrei Kirilenko poster.
As a fan, it's almost impossible to know what our favorite athletes are like behind closed doors, but I get the strong sense that Andrei Kirilenko is one of the most genuinely good dudes in professional sports. During a miserable season, he was always upbeat and optimistic with fans and the media. He answers questions thoughtfully and honestly. He seemed to be a positive veteran influence on the younger players in the locker room. He's a consummate professional. When he played in Russia during the 2011-2012 season, he donated his salary to his charity. But my favorite "Kirilenko is a righteous dude" story is a recent one:
 [John] Amaechi made news when he came out back in 2007, but it was several years after he'd retired from basketball and was living overseas in England, where he'd grown up. Like Collins, Amaechi earned his living as a serviceable backup center for several different teams. (Neither is the kind of player who would have had jerseys for sale at their team's arenas.)

But unlike Collins — whose twin brother, Jarron, didn't even know he was gay and said that he never got too close to any of his teammates — Amaechi was sorta, kinda out to a few of his teammates on the Utah Jazz, including Greg Ostertag and Andrei Kirilenko, the latter of whom he referred to as "Malinka" in his memoir, Man in the Middle:

"'Some time after Christmas of my last Utah season, as the team was sliding out of contention, Malinka instant-messaged an invitation to his New Year's Eve party, explaining he was only inviting his 'favorite' friends. Then he wrote something that brought tears to my eyes: 'Please come, John. You are welcome to bring your partner, if you have one, someone special to you. Who it is makes no difference to me.' I was hosting my own party that night, so I had to decline his sweet invitation. But I was moved. I had Ryan deliver Malinka a $500 bottle of Jean Paul Gaulthier-dressed champagne.

"'The whole exchange was a revelation. Malinka's generous overture made the season more bearable. It also showed that in my own paranoia and overwhelming desire for privacy, I'd failed to give some of my teammates the benefit of the doubt. The sense of welcome and belonging, so often denied gay people even by their own families, meant the world to me, especially in the middle of a dreadful season in a strange desert state that in the end provided some of the best days of my life.'"
The Minnesota Timberwolves have not finished a season with a .400 record since 2005-06 and have never finished above .400 without Kevin Garnett. Scott Olstad is ½ of the dynamic Tee Wolves duo, a Wolves season ticket holder and loves the Minnesota Lynx.