Uncategorized
How to properly adjust your draft expectations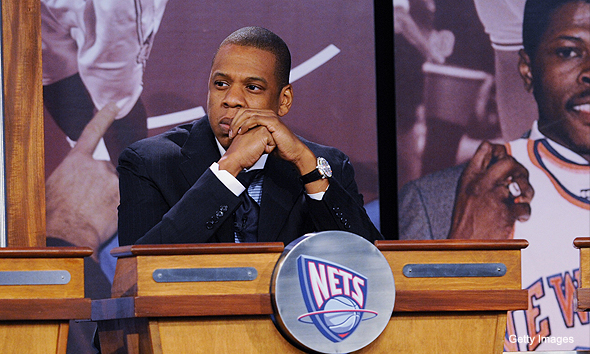 The Nets have the 22nd pick, and thus will not be picking a franchise game-changer unless Billy King starts a rumor that Nerlens Noel's ACL was replaced with margarine. That doesn't matter, because this is a draft filled with role players who should be able to contribute if selected and developed properly.
Looking back at the players selected between 19-25 in the ten drafts from 2002-2011, the numbers bear that out quite well. On average, those picks produced one bonafide starter, one fringe starter (a player who could start on some teams, but wouldn't start for most), three role players and two non-entities. There is one caveat, however: all draft classes are not created equal. 2008 produced two starters (Serge Ibaka and Nic Batum) and two fringe starters (Ryan Anderson and Avery Bradley), while 2005 produced zero starters and only two players who turned into valued role players on good teams (Jarrett Jack and Nate Robinson). It isn't simply a matter of their being a strong draft class (although that helps)—the draft also has to be strong where the Nets are picking.
For those expecting immediate help, don't hold your breath. While a fair few—better than two per draft class—did manage to contribute right away, the majority of the players who did pan out didn't make a real mark until their second season at earliest. The big jump occurs in years three and four. Aside from identifying the right player and then, ahem, developing that individual's talent, the Nets have a bigger problem on their hands. If they're successful in bringing Bojan Bogdanovic over from Europe, they'll have five players on the roster who haven't proven themselves consistent contributors at this level. Assuming the Nets execute a first round selection, 40% of the roster will be taken up by guys without much of an NBA resume. That's an almost impossible risk to assume for a team with championship aspirations (regardless if how realistic they are). The obvious solution is to draft a foreign player and stash him overseas, but that doesn't solve any of the Nets on-court problems.
Look, this isn't meant to be a wet blanket over everyone's draft dreams. With Billy King's track record as an excellent drafter, there's every reason to believe the Nets can find a piece for the future in this year's draft. The key is finding a player who has flaws, sure, but also has an NBA skill—shooting, defense, energy (hello Kenneth Faried, the 22nd pick in 2011)—and the potential to develop one or two others.
Doom and gloom aside, there are holes to fill on the roster, and the Nets can find help. While power forward is the most glaring need, center seems a more likely fit. Should Andray Blatche depart via free agency, the Nets will be left with only Brook Lopez at that position. Without reading the tea leaves, it's not inconceivable to guess the Nets will be in position to grab a center with the 22nd pick.
Is a backup center going to alter the franchise's fortunes? No. But a player that can give the Nets some decent minutes while Brook gets a breather wouldn't be a bad shout, especially considering Billy King was rumored to be looking at Tyler Zeller should the team have kept the 6th pick in last year's draft.
Some names that might be available to the Nets when their pick comes up:
Gorgui Dieng, C, Louisville (Jr) - Dieng, a Senegalese native, is already 23, but still has some upside. He's long, athletic and excels on defense and on the glass, but his offense needs a lot of work.
Kelly Olynyk, C, Gonzaga (Jr) - Here's hoping short arms causes Olynyk to fall during the draft. Olynyk has a very polished offensive game, with range out to 18-20 feet, but he's a mediocre defender and rebounder. Sounds like Brook!
Jeff Withey, C, Kansas (Sr) - Withey will earn his keep on the defensive end. He's an excellent all-around defender and shot blocker. Offensively, he doesn't offer much in the way of post play, but he can finish at the basket and make his free throws.
Mike Muscala, C, Bucknell (Sr) - Muscala is trying to ride a strong showing at the combine into the first round. He validated his combine performance by reportedly shooting the lights out in a workout in New York. Muscala's very skilled on offense and a great rebounder, but his lack of elite athleticism hinders him on defense.
Other positions:
Tony Mitchell, PF, North Texas (So) - Mitchell is the lone power forward who projects to be in the Nets draft range. He's undersized at 6'9-ish in shoes, but he makes up for it with outstanding athleticism. Mitchell will rebound and defend, but questions remain why he hasn't put it all together yet.
Dario Saric, SF, Croatia (19) - Saric is a 6'10 small forward with a high skill-level and great court version, but he lacks strength and athleticism. His upside means he probably won't be around when the Nets pick.
Sergey Karasev, SF, Russia (19) - He's Russian, what more do you need? Actually, he might as well be the Russian Saric for these purposes, with a lower ceiling. Karasev has the prototypical European profile: tremendous skill betrayed by limited athleticism.
Jamaal Franklin, SG, San Diego State (Jr) - Franklin is a hyper-athletic wing, who plays hard, defends and rebounds. What he's lacking is a jumpshot, always a concern for a shooting guard.
Allen Crabbe, SG, California (Jr) - Crabbe is the anti-Franklin. He's a good (not great) shooter from anywhere on the court, but he doesn't have typical NBA athleticism.
Glen Rice Jr, SG, NBDL - Rice Jr entered the draft trough the D-League after getting kicked out of Georgia Tech. He doesn't possess his father's shooting stroke—it isn't bad, it's just not elite—but he's a better athlete and a grittier defender.
Of course, there will be many other options available to the Nets, many of whom will come to the forefront as the draft picture clears. What's important, for now, is to keep those expectations realistic. Remember, the Nets don't have a lot of proven depth under contract heading into next season. Let's hope for a productive role player, and anything more than that in a year or two will be a nice bonus.