Uncategorized
The Fight Card: Brooklyn at Denver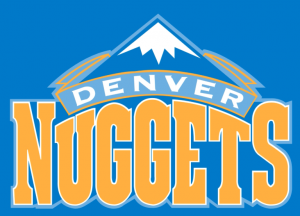 Brooklyn Nets (26-29, 10-18 on the road)
@
Denver Nuggets (25-31, 14-14 at home)
Tip-Off: 10:30 ET
TV: TNT
Line: DEN -1
Offensive Rating: Brooklyn – 102.6 (17th), Denver – 102.9 (16th)
Defensive Rating: Brooklyn – 105.1 (21st), Denver – 104.7 (19th)
PACE (POSS Per 48 MIN): Brooklyn – 93.9 (26th), Denver – 99.5 (4th)
3 Things of Note
Oddly Enough…
Denver is currently scoring 102.9 points per 100 possessions, yet is ranked fourth in the league when it comes to possessions per 48 minutes (99.5.) It's probably just a testament to their style of play, but it's also noticeably worrisome (for the Nuggets, that is) that the lineup of Aaron Brooks-Fournier-Vesely-Chandler-Mozgov is a thing that exists.
Hickson Alert
J.J. Hickson is coming off of a 25-rebound performance in which he also scored 16 points. If you care to do so, you can see all the carnage here. But this helps brings up my next point: Collins, early and often?
Responding
Seriously, you just lost by 40. Everything that could have gone wrong did and now you're forced to trot out an answer of some sort into the altitude. What happens next?
https://www.youtube.com/watch?v=ep-xgd_eETE