Uncategorized
The Daily Report: Nets 80, Blazers 124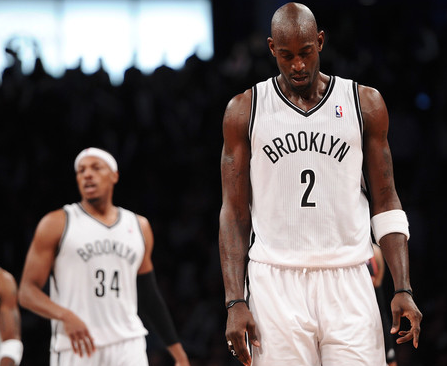 "Those of you lucky enough to have your lives, take them with you. However, leave the limbs you've lost. They belong to me now." – The Bride, probably speaking as a representative of Portland
The Bad, the Worse and the Ugly
First, the bad. Nets starters combined for 35 points, 12 rebounds, seven assists and five turnovers. Kevin Love basically mocked that effort only a night prior, finishing with 33 points, 13 rebounds and 9 assists. By himself. And, if you'd like to continue adding injury to insult, the Blazers starting-five finished with 56 points, 25 rebounds, 15 assists and six turnovers.
But that's simply the bad. The worst is clearly worse as the Portland bench totaled 68 points on the evening. This, of course, was matched by the 45-point "effort" from the Brooklyn bench. Oh, and did I mention the Blazers fell only three points shy of matching Brooklyn's bench total in the fourth quarter alone? Fun times.
Bevy of Botches
Since the Lopez injury, Brooklyn has defended with gambles and chances as opposed to using a tightly woven system. For instance, with no true big man at their dispense, the Nets have chosen to overplay the opposing pick-and-roll, banking on either an ill-timed pass, an open shooter stranded in a low percentage location or, simply put, a bad shot.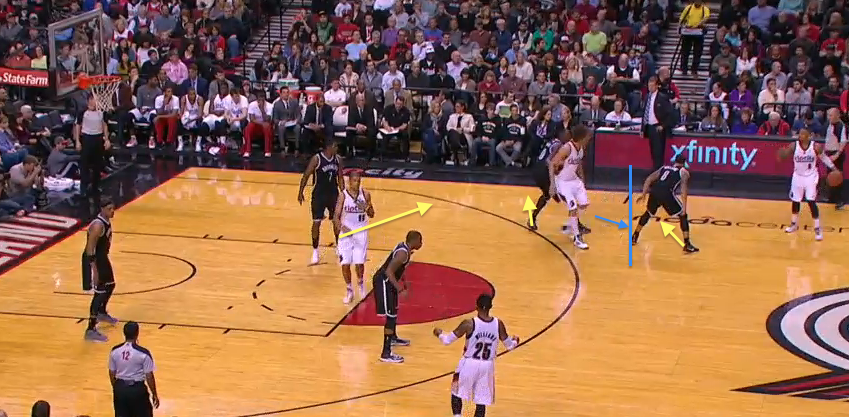 Of course, even if they play it right (which they did), it fails to matter if someone like Lillard seizes the opportunity to fire it from beyond the set pick. Needless to say, this happened a lot. Not to take away from the many (and I mean many) times they didn't play it correctly.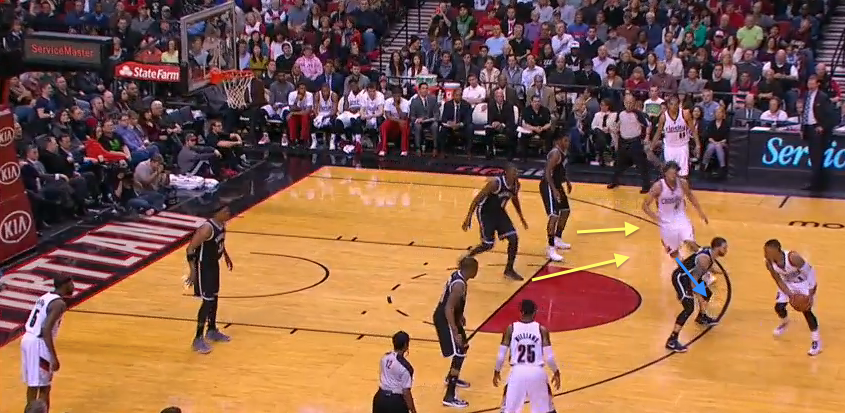 Andray Bleh
Three points, 16 FG% and benched at the half. Any questions?
The Continuing Resurgence of Deron
Below is only one instance, but know his off-ball play has continued to be tremendous.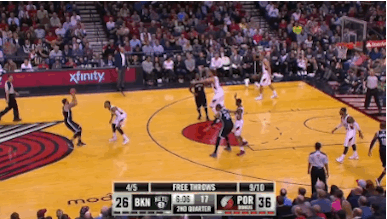 You Can't Make This Stuff Up
The Nets +/- totals…

IS THIS GOOD?
Ladies and Gentlemen, welcome to our newest game show: IS…THIS…GOOD!!?? For those that don't know the rules, we simply present an image or video without commentary and ask one question: IS THIS GOOD? We have two entries this evening, so let's get to it!
First up, we have a photo that occurred late in the third quarter.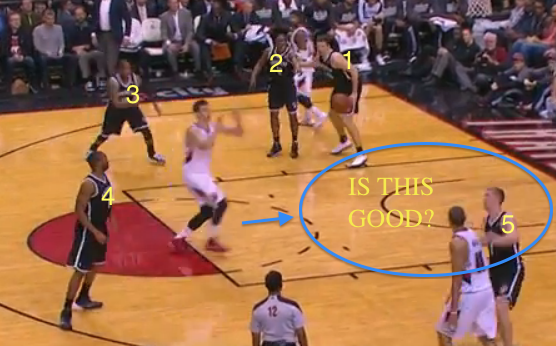 And finally, a video displaying Marquis Teague's decision-making process.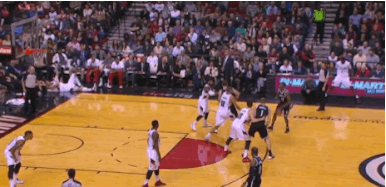 Thanks for tuning in! Be here next time when we ask…IS…THIS…GOOD!!??
Next: Thursday @ Denver