Uncategorized
The primer on Mason Plumlee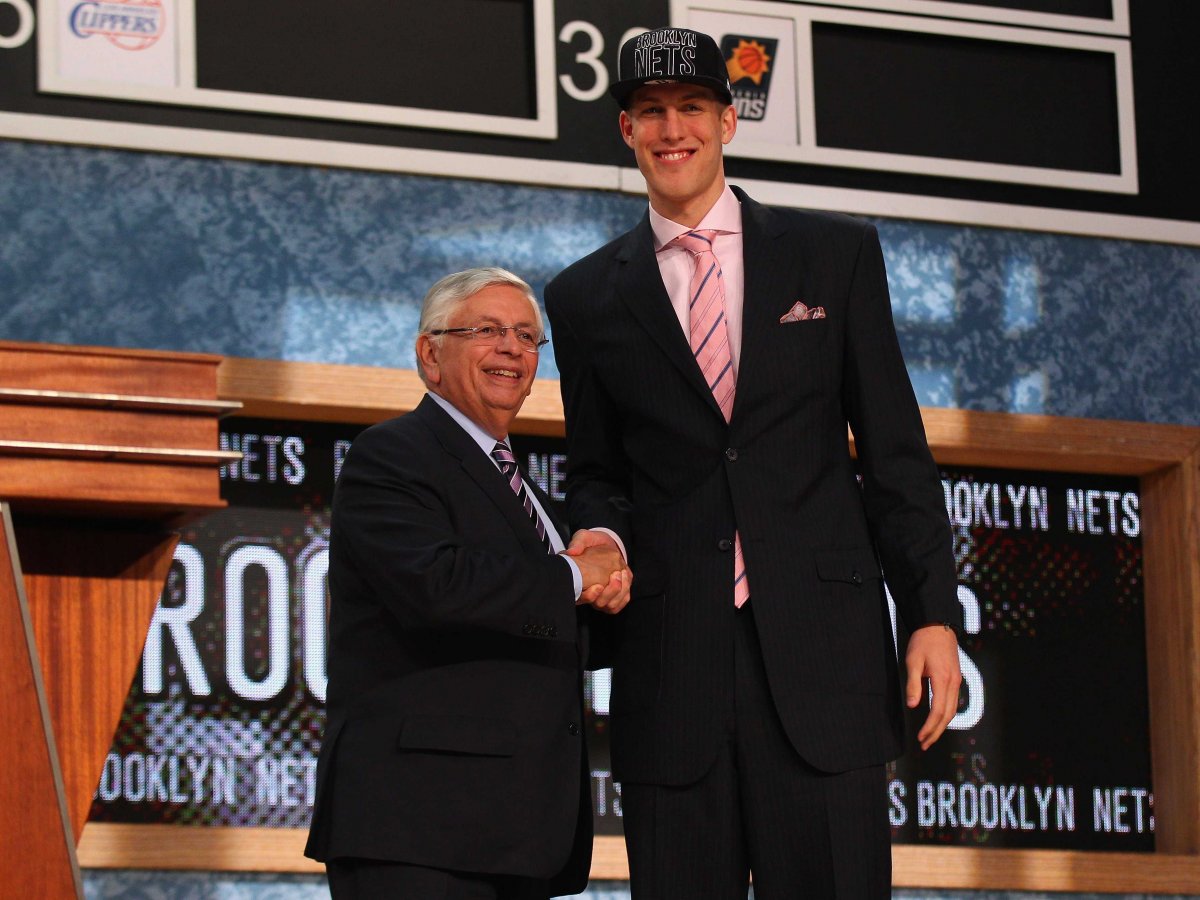 In 2009, Mason Plumlee was a top-10 recruit bound for Duke, a McDonald's All-American in a high school class that produced John Wall, DeMarcus Cousins, Derrick Favors, Derrick Williams, Avery Bradley and little else. Back then, Plumlee was hailed not only for his size and elite athleticism, but for his skill set as a big who could push the ball in transition and step back to hit the open three.
Like many high-profile big men under Coach K's watch, Plumlee isn't the player he was expected to be. Four years later, gone are any vestiges of an emerging perimeter skill-set (DraftExpress estimates he took a total of 10 jumpers over his final two collegiate seasons.) What matters at this point, though, is that this is a player with size, athleticism and enthusiasm, a combination that doesn't come along often, even in the NBA.
As we mentioned in our draft preview, Plumlee's impact on the Nets will probably come as a defensive-minded center on the second unit, and it's possible the trade that upstaged his selection could be the key to his success in the pros. While Plumlee has the tools to be a good defender, his lack of recognition on that end of the floor has kept him from becoming a force in the paint. He's more than capable on the block but he has yet to develop an instinct for weakside help, which partly explains his low block totals in college. This is where Kevin Garnett (and Lawrence Frank) become so crucial to Plumlee's development.
Few players in the NBA have Garnett's defensive awareness, and Plumlee would be wise to soak up everything KG tells him while their careers overlap. If Plumlee picks up Garnett's vocal nature commanding a defense, all the better. A stronger understanding of where to be on the floor will help Plumlee anticipate paint attacks better, giving the second unit the rim protection it presently lacks.
A lack of lateral quickness will hinder Plumlee against the pick and roll, but the same can be said of nearly all big men in the NBA, which is why the play tends to be so effective. It's true he has to improve in this area, but compared with the other bigs on the roster (excluding Garnett), Plumlee will hardly look lost. He at least has the foot speed to be moderately effective hedging on the perimeter, although it remains to be seen how Coach Kidd and Coach Frank choose to defend the pick and roll.
On offense, Plumlee showed improvement in each of his four years in college (TS% of 49% as a freshman to 63% as a senior), but at this stage he's limited to catch-and-finish situations where his athleticism can do the work for him. Developing some form of mid-range jumper could be the difference between Plumlee being an effective dive-man in the pick and roll or being a player the defense doesn't even bother with. That goes double for his straight-line drives to the rim, where he has some potential if he can convince the opposition he might take (and make) a face-up jumper.
In the post, Plumlee's repertoire consists largely of baby hooks over each shoulder with no counter moves. In short, it's a good thing Plumlee will paired with Andray Blatche or Mirza Teletovic.
At 23-years of age, with the requisite size and athleticism, and a good base from which to work, Plumlee is a few tweaks away from being an effective role player for the Nets. Barring injury, or Blatche going Blatche, Plumlee won't be asked to do much as a rookie, which should give him plenty of time to learn from his coaches and veteran teammates.
If he learns quickly, it's not inconceivable for him to become the first big off the bench when Garnett departs, presuming Blatche sticks around and takes his job at the four. The Nets will have limited roster flexibility with which to work, and Plumlee's development would go a long way toward stemming the tide of attrition on an aging roster.